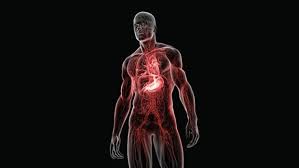 The immune system and the inflammatory response
Many experts now see inflammation as arising from an immune system response that's out of control. When you catch a cold or sprain your ankle, your immune system switches into gear. Infection or injury trigger a chain of events called the inflammatory cascade. The familiar signs of normal inflammation — heat, pain, redness, and swelling — are the first signals that your immune system is being called into action. In a delicate balance of give-and-take, inflammation begins when pro-inflammatory hormones in your body call out for your white blood cells to come and clear out infection and damaged tissue. These agents are matched by equally powerful, closely related anti-inflammatory compounds, which move in once the threat is neutralized to begin the healing process.
Acute inflammation that ebbs and flows as needed signifies a well-balanced immune system. But symptoms of inflammation that don't recede are telling you that the "on" switch to your immune system is stuck. It's poised on high alert — even when you aren't in imminent danger. In some cases, what started as a healthy mechanism, like building scar tissue or swelling, just won't shut off.
Chronic inflammation and its roots in the digestive system
Are you walking around on simmer? Just yesterday I saw Nancy, a patient who has been with me for years. When she first came to see me, her triglycerides were sky-high (in the 400's!), her cholesterol was elevated, and she was overweight, unhappy and stressed. Her face was flushed and chapped, her lips were dry, and she seemed fluttery and agitated. On the surface she looked like a heart disease candidate, but when I probed deeper I saw a woman on fire from the inside out.
Currently there is no definitive test for inflammation — the best that conventional medicine can do is measure blood levels of C-reactive protein (a pro-inflammatory marker) and the irritating amino acid called homocysteine. I use the high-sensitivity CRP test now available at most labs. Anything above 1 mg/dL with this test is too high in my book. With the older tests a reading of between 2–5 mg/dL was considered normal. (If you've been tested, be sure to ask your doctor for the results). Newer ways to assess risk early on for future inflammatory disease include markers such as the apolipoprotein B to A1 ratio (ApoB/ApoA-1). This and other tests are in experimental use and only available through a few labs.
When I first ran Nancy's tests, I was surprised to see that her CRP levels were normal (this was before the high-sensitivity CRP test was widely available as it is today). This was good news for her heart, since elevated CRP and cholesterol increase your risk of heart disease threefold. But her homocysteine levels were high and all of her other symptoms pointed to inflammation. I prescribed an anti-inflammation diet, essential fatty acids, other anti-inflammatory supplements, and a daily exercise regime (for more information, read our article "Reducing Inflammation – The Natural Approach.")  When Nancy next came in, her triglycerides were down by 200 points, her skin was clear, and her mood was much better. Later tests revealed her cholesterol had gone down, too.